Todd J. Fisher on The First Customer Podcast: 9/27/23
by Megan Fisher, Thursday, September 14, 2023
Learn more about Intraprise's Founder & Chairman, Todd J. Fisher on The First Customer podcast. With host, Jay Aigner, he'll discuss his founder's journey from all verticals and industries, diving into Todd's path to his first ever customer. Tune in for Todd's experience in discovering the opportunity built at the intersection of passion and innovation.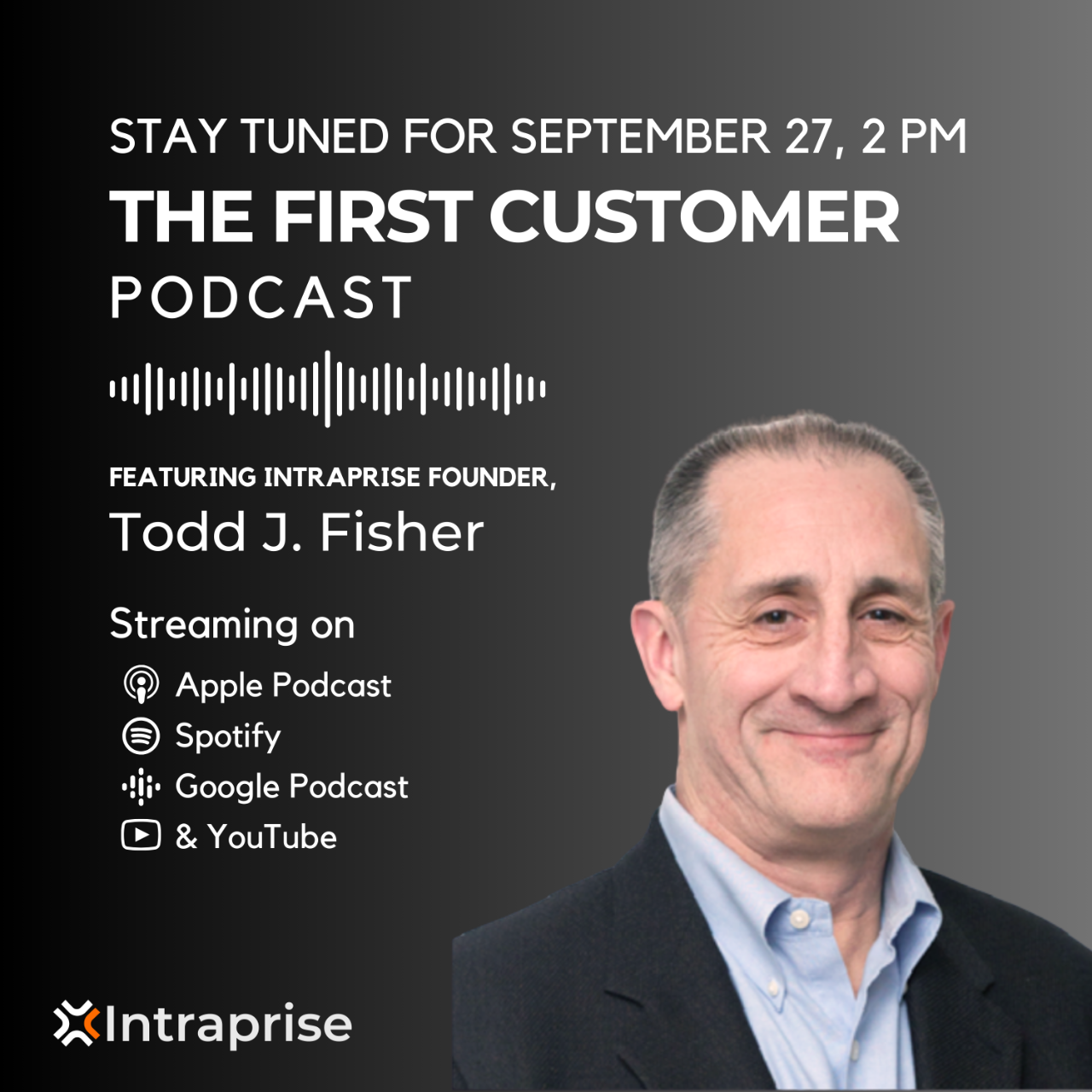 Episodes stream on Apple Podcast, Spotify, Google Podcast, YouTube, & more; tune in where you like to listen to podcasts. As listeners of this podcast ourselves, we encourage you to listen to other successful entrepreneurs who have shared their experiences on the podcast, and mark your calendars for September 27th, so you don't miss Todd's entrepreneurial origin story on The First Customer podcast.
Knowledge Exchange
Stay up-to-date and never miss a post.