How Will Artificial Intelligence Impact Consumers & Businesses?
by Julia Sweeney, Wednesday, March 29, 2023
Artificial intelligence has changed and improved so many aspects of life in meaningful ways. Through leveraging technology like computers and machine learning, AI has transformed the way we perform tasks and make decisions.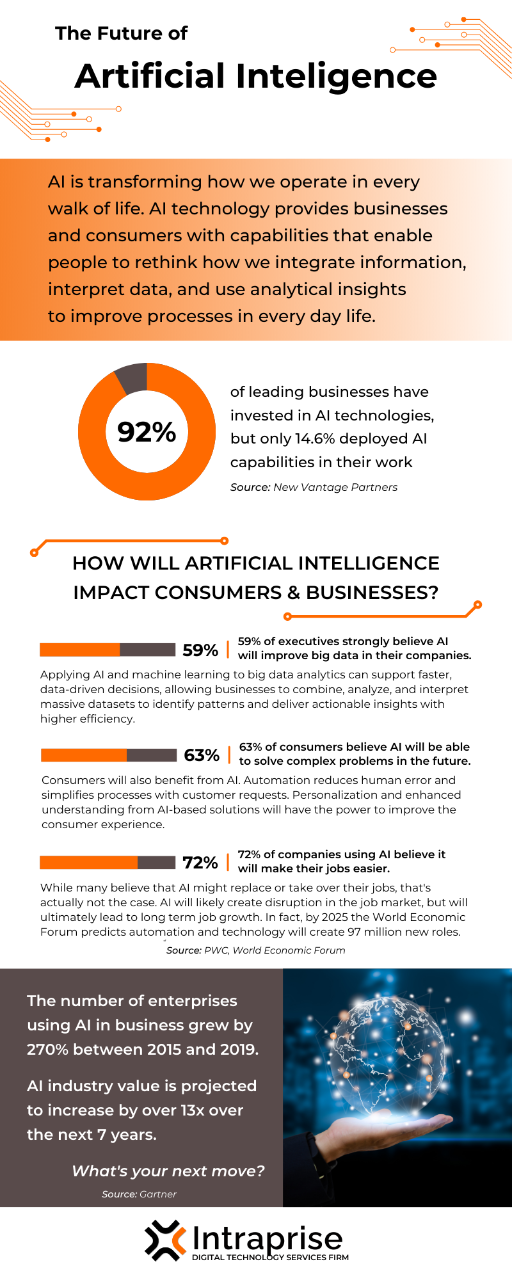 Knowledge Exchange
Stay up-to-date and never miss a post.